Divine Love, through me, blesses and multiplies all I am, all I have, all I give, and all I receive.
We are a self-sustaining ministry, with most of our revenue coming from direct contributions. Your support is what allows us to keep providing powerful spiritual services to all who seek them.
Thank You!
Donate online using First Unity Church's secure PayPal system or any major credit card.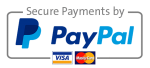 If you would rather make a donation by check or money order then please send it to:
First Unity Church of St. Louis
4753 Butler Hill Road
St. Louis, MO 63128
Check out four fun and easy ways to benefit First Unity Church: 
1. Shop at Schnucks using an Escrip card. Earn money for the church or use for your personal rewards program. Schnucks contributes up to 3 percent of your bill.
2. Dine out and earn Escrip Rewards. Many local restaurants (over 60 within 10 miles) will contribute 2.5 percent of your bill to our church. Complete an after-dining survey sent to you via email and earn an extra 2.5 percent! No need to tell the waiter; you just need to register a charge or debit card and use it when paying the bill.
3. Shop online through IGive.com. Earnings vary, but can be as high as 4 percent of your purchases. Over 1900 companies participate, including hotel and rental car chains, travel discount sites, Walmart, and Macy's, to name a few. Select First Unity Church of St. Louis as your cause. Amazon does not participate in IGive.com, but see below.

4. Shop Online with Amazon Smile. Amazon contributes 0.5 percent of your purchase. Select First Unity Church as your charity.
Contact Rick Emnett at 314-478-5830 for more information, and make sure you visit the informational poster in the church lobby.
Planned Giving involves donations planned today that the church will receive at a later date. One of the simplest and most popular ways to make a gift to the church is through your will. However there are many options for planned giving such as: a charitable gift of life insurance, stock, IRA accounts, and real estate. Planned gifts will help to build the financial stability of our church. Such gifts in the past have played a big role in the financial success of First Unity. You can contact the church office at 314-845-8540 for further details and help in your planning.
See Legacy Giving and Other Ways to Give.
Thank you for your generous support!
And remember: You already are our greatest asset!
We are a spiritual community of like-minded individuals, pursuing a positive path for spiritual living. Everything else is secondary.
Financial contributions have never and will never be a prerequisite for active membership and participation in our community. We are honored to be of service to you. We love you; we bless you; we truly appreciate you, and we behold the Christ in you!