New to Unity? Welcome!
If you're planning to attend our Sunday service in person, below are answers to some frequently asked questions about First Unity Church of St. Louis.
If you're new to Unity, we invite you to explore our information for newcomers at New to Unity? Welcome!
FAQ for Guests
What time is your Sunday service?
Our Sunday service is at 10:30 a.m.
How long are your services?
Our services are usually around 60 minutes.
Where are your Sunday services?
4753 Butler Hill Road
St. Louis, Missouri 63128
Get a map.
What happens at a service?
Our Sunday services are powerful, positive and fun! You'll experience awesome music and super-friendly people. The practical messages you hear will help you deal with the real-life issues you face during the week. We celebrate God in an inclusive, loving and inspiring environment. Come and feel the joy of Spirit moving and flowing through you.
What is the meaning of the wings hanging downstairs?
Downstairs, you'll see the Unity Wings. Unity founders Charles and Myrtle Fillmore chose the "winged globe" as a symbol for Unity because of the message it conveyed about the ascension of human consciousness.
How can I meet the people of First Unity?
After every Sunday service, we have fellowship with coffee, tea and snacks. We invite you to join us so we can get to know you, and you can discover ways to meet great people and participate in meaningful ways.
What do I wear?
First Unity Church is a welcoming place with a casual environment where you can come as you are. Most of us will be dressed casually, but feel free to wear your Sunday best, if you wish!
Is First Unity Church accessible to those with disabilities?
First Unity is accessible to persons using wheelchairs and others with disabilities. Assistive listening devices are available.
What denomination are you?
We honor all spiritual teachings. To those seeking spiritual growth, Unity offers a positive, practical, progressive approach to Christianity. It is viewed as a movement in consciousness, rather than as a religion.
Unity is without creed or dogma, has no formal liturgy and recognizes no sacrament. Unity is where we ask questions, not give answers. We believe the answer to every challenge lies within the heart and mind of each individual. Our emphasis is not on the demands of a personality, institution or religion… it is on spiritual transformation. Unity centers and churches represent diversity of race, color, gender, age, creed, religion, national origin, ethnicity, physical disability and sexual orientation.
I have children; do you have activities for them during your services?
We offer a full Sunday School for nursery through high-school-aged children during our 10:30 a.m. service. Our children learn Unity principles at an early age so they can apply them throughout their lives.
How can I learn more?
Read About Us,  What is Unity? and Unity's 5 Basic Principles for starters; then, if you want to know more, explore the other pages on this website.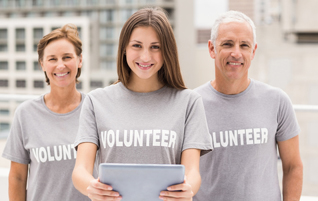 How do I get involved?
There are many ways to get connected with First Unity's community. You can take one of our classes, participate in our workshops, join one of our small special-interest groups or volunteer in one of our Sacred Service Ministries. Check the calendar to find out what's happening each week. Volunteer opportunities within our community offer meaningful service with others who share your interests.
If you're interested in one of our volunteer opportunities, please stop in during office hours, Monday through Thursday from 9 a.m. to 3 p.m. Feel free to approach any of our leaders on Sundays with questions or concerns, as they are here to serve you.