Please join us for First Unity Church's December 19, 2021 Candle Lighting Sunday Service at 10:30 a.m. This week's message is from Rev. Jan Mourning and is entitled "The Christmas Story."
You can livestream the service through the following direct link: https://youtu.be/54xMighXkqI
On Sunday afternoon, the link above will take you to the recording of the service. You can also watch the service from one of the links below:
Blessings, Love and Light to All!
Order of Service — December 19, 2021
12 Living Lights Candle Lighting Service
Welcome through Music — Mary, Did You Know? — Performed by Steve Schenkel and Deborah Sharn
Welcome and Announcements
The Daily Word and Prayer — Lighting of the Advent Candle — Lynn Mark, Prayer Chaplain
Congregational Hymn — Joy to the World
Message — The Christmas Story — Rev. Jan Mourning
Worship through Music — O Little Town of Bethlehem — Performed by Steve Schenkel and Deborah Sharn
12 Living Lights Candle Lighting Ceremony
Led by Anne Hartupee and Jan Mourning
With Hope Dodson and Mary Tumminello, Candle Lighters
Lighting of Individual Candles – Lance Baugh, Paul Henley, and Betty Ponzar
Congregational Hymn — Silent Night, Holy Night
Blessing of the Offering
Prayer for Protection
Closing
Musical Ending — Have Yourself a Merry Little Christmas — Performed by Steve Schenkel and Deborah Sharn
Deborah Sharn and Steve Schenkel Are Our Featured Musicians on December 19, 2021
Deborah Sharn, vocals, and Steve Schenkel, guitar
Deborah Sharn has been singing in St. Louis for many years and is a guest vocalist at various places of worship each Sunday. She is also an actress who has worked with the Black Rep, New Line Theatre, The New Jewish Theatre, and the Mustard Seed Theatre. Winner of two JUDY Awards, Deborah has performed her cabaret show, "An Evening With Deborah Sharn," several times at the Kranzberg Art Center to sold out audiences.  By day Deborah is the Company Manager for The Repertory Theatre of St. Louis.
Steve Schenkel is the guitarist and orchestra manager for the Fox Theater, guitarist for the Muny Opera and the St. Louis Symphony, and a freelance jazz musician. Steve has a Ph.D in Music from Washington University and a Masters Degree in Religious Studies from Webster University where he has served as an Adjunct Professor of Religious Studies for 16 years. He recently retired after 37 years at Webster University, where he founded the Jazz Studies program, the Webster Jazz Concert Series, and the Jazz Studies/Music Technology program. He taught music, media, and religion since 1980 and is now a professor emeritus.  His music is heard nationally on the PBS program "Breaking Bread," as well as by millions of visitors each year in the multimedia show under the Gateway Arch.  Steve now serves as the Music Director for First Unity Church of St. Louis.
Donations
Divine Love, flowing through me, blesses and multiplies all I am, all I have, all I give, and all I receive.
We are a self-sustaining ministry, with most of our revenue coming from direct contributions. Your support is what allows us to keep providing powerful spiritual services to all who seek them.
Thank You!
If you would like to make a contribution to support First Unity Church, you may do so online by using First Unity Church's secure PayPal account or any major credit card.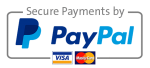 If you would prefer to mail your love offering to First Unity Church, our address is:
First Unity Church
4753 Butler Hill Road
St. Louis, Missouri 63128
NOTE:  ON JANUARY 9,  NO SOUPER SUNDAY LUNCHEON BUT EVERYONE IS INVITED TO BRING A CAN OF SOUP OR CHILI &/OR CRACKERS.