Please join us for First Unity Church's April 10, 2022, Palm Sunday Service at 10:30 a.m. This week's message is from Rev. Jan Mourning, and is entitled "Epic Entrance."
You can livestream the service through the following direct link: https://youtu.be/OfuklnWuNzA
On Sunday afternoon, the link above will take you to the recording of the service. You can also watch the service from one of the links below:
Blessings, Love and Light to All!
Order of Service — April 10, 2022
Welcome through Music — Smile by Charlie Chaplin — Performed by Robert Nelson, vocals, and Eric Slaughter, guitar Welcome and Announcements
Daily Word — Lance Baugh, Prayer Chaplain
Community Song — God Is My Source by Karen Drucker — Led by Chuck Seger
Message – Epic Entrance — Rev. Jan Mourning
Affirmation: There is only one Presence and one Power in the universe and at work in my life, God the Good, omnipotent.
When I Pray by Daniel Nahmod — Led by Chuck Seger —
Meditation and Ending Prayer
Worship through Music — Take Me to the Alley by Gregory Porter — Performed by Robert Nelson, vocals, and Eric Slaughter, guitar
Blessing of the Offering
Community Song — Hosanna, Loud Hosanna — Led by Chuck Seger
Closing — Prayer for Protection
Musical Ending — Lovely Day by Bill Withers — Performed by Robert Nelson, vocals, and Eric Slaughter, guitar
Used by permission: Empower Music Rights License #UFUCM06034-17;  For licensing information: https://www.empowerma.com/musicrights
Robert Nelson and Eric Slaughter Are Our Featured Musicians on Palm Sunday — April 10, 2022
Robert Nelson, vocals with Eric Slaughter, guitar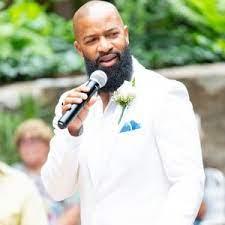 Robert Nelson is one of St. Louis' busiest and most popular jazz singers. He is an extraordinary artist whose golden voice is a unique blend of standard jazz tones similar to Joe Williams and Johnny Hartman. Mr. Nelson writes, records, and performs music, and works as a consultant for the Heal the Arts Jazz Initiative.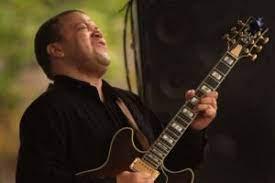 Eric Slaughter is one of the nation's finest jazz guitarists. He has worked with everyone from David Sanborn, Houston Person, and Donald Harrison to St. Louis legends Oliver Sain and Willie Akins.
Donations
Divine Love, flowing through me, blesses and multiplies all I am, all I have, all I give, and all I receive.
We are a self-sustaining ministry, with most of our revenue coming from direct contributions. Your support is what allows us to keep providing powerful spiritual services to all who seek them.
Thank You!
If you would like to make a contribution to support First Unity Church, you may do so online by using First Unity Church's secure PayPal account or any major credit card.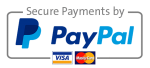 If you would prefer to mail your love offering to First Unity Church, our address is:
First Unity Church
4753 Butler Hill Road
St. Louis, Missouri 63128