Thank you for joining us for our Sunday Service, featuring a message from Rev. Jan Mourning, entitled "Eyes Open.." A video of the service is now available on the First Unity Church Facebook page, on the First Unity Church website and at this link.
Blessings, Love and Light to All.
Prelude – "Get Ready, My Soul"   written and performed by Daniel Nahmod
Welcome, Announcements and Introduction of Prayer Chaplain Lynn Mark — Rev. Jan Mourning
Lynn Mark — First Unity Prayer Chaplain
Sunday Message – "Eyes Open" — Rev. Jan Mourning
"Surely the Presence" – Dean Christopher Wiegert, accompanied by Anne Hartupee
Meditation – Rev. Jan Mourning
Music Solo — "Open My Eyes" — performed by Dean Christopher Wiegert
Closing — Anne Hartupee, Licensed Unity Teacher
Postlude — "Amazing Things"   written by Jana Stanfield; performed by Michael Gott
Link to the video:
If you would like to make a contribution to support First Unity Church, you may do so online by using First Unity Church's secure PayPal account or any any major credit card.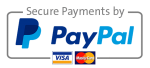 If you would prefer to mail your love offering to First Unity Church, our address is:
First Unity Church
4753 Butler Hill Road
St. Louis, Missouri  63128