Please join us for First Unity Church's April 3, 2022, Sunday Service at 10:30 a.m. This week's message is from Anne Hartupee, Licensed Unity Teacher, and is entitled "Practice Makes Purpose."
You can livestream the service through the following direct link: https://youtu.be/DO0K916n-U4
On Sunday afternoon, the link above will take you to the recording of the service. You can also watch the service from one of the links below:
Blessings, Love and Light to All!
Order of Service — April 3, 2022
Welcome through Music —You Say by Lauren Daigle, Jason Ingram, and Paul Mabury — Performed by Norah Wolters, vocals, and Joe Neske, piano
Welcome and Announcements
Daily Word — Mary Tumminello, Prayer Chaplain
Community Song — God Is My Source by Karen Drucker — Led by Chuck Seger
Message — Practice Makes Purpose — Anne Hartupee, LUT
Affirmation: There is only one Presence and one Power in the universe and at work in my life, God the Good, omnipotent.
When I Pray by Daniel Nahmod — Led by Chuck Seger
Meditation and Ending Prayer — Anne Hartupee, LUT
Worship through Music — Still by Justin Ebach and Molly Reed — Performed by Norah Wolters, vocals, and Joe Neske, piano
Blessing of the Offering
Community Song — A Vision — Led by Chuck Seger
Closing — Prayer for Protection
Musical Ending — Hallelujah by Leonard Cohen — Performed by Norah Wolters, vocals, and Joe Neske, piano
used by permission: Empower Music Rights License #UFUCM06034-17;  For licensing information: https://www.empowerma.com/musicrights
Norah Wolters and Joe Neske Are Our Featured Musicians on Sunday, April 3, 2022
Norah Wolters, vocals with Joe Neske, piano
Norah Wolters, 12 years old, comes to us from Jefferson City, MO. She is an active musical theater performer, with a variety of significant roles already on her resume, including the leads in Matilda and Annie. Miss Wolters is the great-niece of our own Jane and Eric Vondruska.
During his 20+ years as a St. Louis musician, Joe Neske has performed at the Fox, the Rep, the SLSO, the Muny (where he has participated in over 70 productions), and numerous other theatrical and educational venues.
Joe also served as an adjunct professor at Webster University for 19 years, where he accompanied choirs and vocalists, taught classes in counterpoint, choral arranging, and music aesthetics, directed the New Music Ensemble, and provided individual instruction in solo and collaborative piano.
Donations
Divine Love, flowing through me, blesses and multiplies all I am, all I have, all I give, and all I receive.
We are a self-sustaining ministry, with most of our revenue coming from direct contributions. Your support is what allows us to keep providing powerful spiritual services to all who seek them.
Thank You!
If you would like to make a contribution to support First Unity Church, you may do so online by using First Unity Church's secure PayPal account or any major credit card.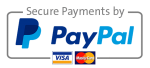 If you would prefer to mail your love offering to First Unity Church, our address is:
First Unity Church
4753 Butler Hill Road
St. Louis, Missouri 63128