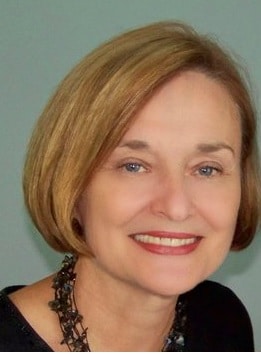 It has been said that order is the first law of the universe.  Yet, there may be times when everything around us seems out of order!  Join us this week to explore your amazing power to keep your life 
IN ORDER.
First Unity Church's August 20, 2023, Sunday Service is at 10:30 a.m. This week's message is from Rev. Jan Mourning and is entitled In Order.
You can livestream the service through the following direct link: https://youtube.com/live/VBfkfHtPfGA
On Sunday afternoon, the link above will take you to the recording of the service. You can also watch the service from one of the links below:
Blessings, Love and Light to All!
Jane Price Is Our Musical Guest on Sunday, August 20, 2023
Jane Price grew up in West Lafayette, Indiana. She holds a Bachelor of Music degree from Indiana University and a Master of Music degree from the New England Conservatory. She has been an extra member of the Chicago Symphony, with whom she has toured internationally since 1994, and the St. Louis Symphony and St. Louis Opera Theater since 1996.
As a chamber musician, Jane has collaborated with members of the Cleveland Quartet, the New York Woodwind Quintet, and the Mark Morris Dance Company. Jane was a fellow at the Tanglewood Institute, the Norfolk Festival, and the Spoleto Festival in Italy and the United States.
Donations
Divine Love, through me, blesses and multiplies all I am, all I have, all I give, and all I receive.

---
The following systems are available through Square:

* Note: In order to use Apple Pay, you need to have Apple Pay set up on the device you're using. Also, Apple Pay currently doesn't work with the Chrome browser; you need to use Safari.
We are a self-sustaining ministry, with most of our revenue coming from direct contributions. Your support is what allows us to keep providing powerful spiritual services to all who seek them.
Thank You!
---
If you would rather make a donation by check or money order, please send it to:
First Unity Church of St. Louis
4753 Butler Hill Road
St. Louis, MO 63128