Please join us for First Unity Church's December 12, 2021 Sunday Service at 10:30 a.m. This week's message is from Rev. Jan Mourning and is entitled "Christmas Gifts".
You can livestream the service through the following direct link: https://www.youtube.com/watch?v=fgkNzeg5VlU
On Sunday afternoon, the link above will take you to the recording of the service. You can also watch the service from one of the links below:
Blessings, Love and Light to All!
Order of Service — December 12, 2021
Welcome through Music — Largo from "Winter" by Antonio Vivaldi, arranged by Lynne Latham — Performed by Marcia Erwin and Joe Neske
Announcements
Paul Henley, Prayer Chaplain — Lighting of the Advent Candle
Congregational Hymn — The First Noel
Message — "Christmas Gifts" — Rev. Jan Mourning
There is only one Presence and one Power in the universe and at work in my life, God the Good, omnipotent.
When I Pray- by Daniel Nahmod — Sung by Chuck Seger
Meditation — Rev. Jan Mourning
Worship through Music — O Come, O Come Emmanuel, traditional, Arranged by Marshall McDonald and Steven Nelson — Performed by Marcia Erwin and Joe Neske
Blessing of Offering
Congregational Hymn — We Three Kings
Closing — Prayer for Protection
Musical Ending — Good King Wenceslas, traditional, Arranged by Jon Schmidt, Al Van Der Beek, and Steven Nelson — Performed by Marcia Erwin and Joe Neske
Marcia Erwin and Joe Neske Are Our Featured Musicians for Sunday, December 12, 2021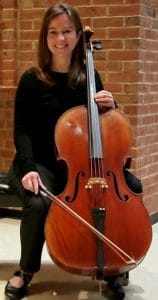 Marcia Erwin is principal cellist at the Fox Theater. She regularly plays for the Bach Society of St. Louis, St. Louis Winter Opera, and Union Avenue Opera. She attended Interlochen Arts Academy where she was principal cellist her senior year. While there, she studied with Denis Brott of the Orford String Quartet. Ms. Erwin moved to St Louis to study with Yuan Tung on full scholarship at the St Louis Conservatory of Music. At the Conservatory, she participated in master classes with Yo-Yo Ma and Leslie Parnas, and received extensive string quartet coaching by Michael Tree of the Guarneri Quartet.
Ms. Erwin is formerly assistant principal of the Springfield Symphony Orchestra (Illinois Symphony Orchestra) and formerly principal cellist of the Webster University Symphony Orchestra. Ms. Erwin was the cellist of the Laclede Quartet for 19 years. She is currently a member of Opus38 Quartet, and the chamber groups Synergies & Trio Angelique. She also often performs with the St. Louis Municipal Opera, Winter Opera, the Repertory Theater of St. Louis, The Peabody Opera House Orchestra, and with area chamber music/choral groups such as the Masterworks Chorale.
Joe Neske, piano
During his 20+ years as a St. Louis musician, Joe Neske has performed at the Fox, the Rep, the SLSO, the Muny (where he has participated in over 70 productions), and numerous other theatrical and educational venues.
Joe also served as an adjunct professor at Webster University for 19 years, where he accompanied choirs and vocalists, taught classes in counterpoint, choral arranging, and music aesthetics, directed the New Music Ensemble, and provided individual instruction in solo and collaborative piano.
Donations
Divine Love, flowing through me, blesses and multiplies all I am, all I have, all I give, and all I receive.
We are a self-sustaining ministry, with most of our revenue coming from direct contributions. Your support is what allows us to keep providing powerful spiritual services to all who seek them.
Thank You!
If you would like to make a contribution to support First Unity Church, you may do so online by using First Unity Church's secure PayPal account or any major credit card.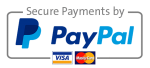 If you would prefer to mail your love offering to First Unity Church, our address is:
First Unity Church
4753 Butler Hill Road
St. Louis, Missouri 63128