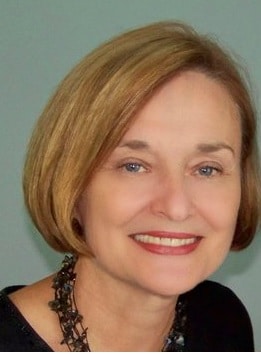 Spiritual leaders and psychologists alike tell us that creating a personal vision enriches our lives, keeping us focused when life pulls us in different directions.  But in our human skins, it can be easier to create a vision than to live up to it!  Join us this week to explore practical strategies for LIVING YOUR VISION.
Please join us for First Unity Church's January 15, 2023, Sunday Service at 10:30 a.m. This week's message is from Rev. Jan Mourning and is entitled Living Your Vision
On Sunday afternoon, the link above will take you to the recording of the service. You can also watch the service from one of the links below:
Blessings, Love and Light to All!
Merry Keller Is Our Musical Guest on Sunday, January 15, 2023
Merry Keller
brings a professional choral background and extensive performing experience to her singing and teaching career. With a double major in voice and piano, Merry received a B.S. Music degree from West Chester University, School of Music in Pennsylvania. She continued with graduate studies in vocal performance, working with Stella Conway, professor of voice at West Chester. Merry continued her vocal studies with Chris Armistead at Washington University in St. Louis, and has collaborated with local pianists Neal Richardson, Ron Bryant, and Martha Shaffer.
Merry has been active in the St. Louis' cabaret scene, presenting a holiday show at Gaslight Theater in December 2008, and premiered her original show, Love in Four Seasons, at The Sheldon Concert Hall in October 2009. A Love in Four Seasons CD has been released that includes twelve numbers from the show. Other solo shows include Songs of the Silver Screen at The Sheldon and Wade In the Water at The Chapel in St. Louis.
Donations
Divine Love, through me, blesses and multiplies all I am, all I have, all I give, and all I receive.

---
The following systems are available through Square:

* Note: In order to use Apple Pay, you need to have Apple Pay set up on the device you're using. Also, Apple Pay currently doesn't work with the Chrome browser; you need to use Safari.
We are a self-sustaining ministry, with most of our revenue coming from direct contributions. Your support is what allows us to keep providing powerful spiritual services to all who seek them.
Thank You!
---
If you would rather make a donation by check or money order, please send it to:
First Unity Church of St. Louis
4753 Butler Hill Road
St. Louis, MO 63128