Please join us for First Unity Church's January 2, 2022 Sunday Service at 10:30 a.m. This week's message is from Rev. Jan Mourning, and is entitled "The Burning Bowl".
You can livestream the service through the following direct link: https://youtu.be/_4N2ws_rUAg
On Sunday afternoon, the link above will take you to the recording of the service. You can also watch the service from one of the links below:
Blessings, Love and Light to All!
Order of Service — January 2, 2022
Welcome through Music — Sweep Away — written & performed by Brian Clarke
Announcements
Daily Word — Anne Hartupee, Prayer Chaplain
Congregational Hymn — Oneness
Message — The Burning Bowl — Rev. Jan Mourning
There is only one Presence and one Power in the universe and at work in my life, God the Good, omnipotent.
When I Pray — by Daniel Nahmod — Sung by Chuck Seger
Meditation — Rev. Jan Mourning
Worship through Music — A New World Coming by Barry Mann & Cynthia Weil — Performed by Brian Clarke
Blessing of Offering
Congregational Hymn — This Is the Year
Closing — Prayer for Protection
Musical Ending — Here Comes the Sun by George Harrison — Performed by Brian Clarke
Brian Clarke Is Our Featured Musician For Sunday, January 2, 2022
Brian Clarke is perhaps the most beloved New Thought musician in St. Louis. He is most recently the recipient of the St. Louis Magazine "A-List" Award as Best Vocalist and Best Musician.
Yes, this is the same Brian Clarke who played at The Opera House / Train Wreck and Dorsett Inn.
Brian has toured the U.S. many times as a bassist and vocalist with Kinky Friedman and Billy Swan. He has played with Willie Nelson, Jerry Jeff Walker and many other well-known artists. As a solo performer, Brian has opened shows for The Little River Band, Poco, Leon Russell, David Crosby, The Outlaws, Tom Chapin, Donovan and many others.
Currently, Brian continues to confidently share the skills born of his tremendous experience. His stage presence is unique, spontaneous, fresh, alive and of the moment. He connects with you. Brian works to see that you get exactly what he intends for you to have…a great time, every time!
Donations
Divine Love, flowing through me, blesses and multiplies all I am, all I have, all I give, and all I receive.
We are a self-sustaining ministry, with most of our revenue coming from direct contributions. Your support is what allows us to keep providing powerful spiritual services to all who seek them.
Thank You!
If you would like to make a contribution to support First Unity Church, you may do so online by using First Unity Church's secure PayPal account or any major credit card.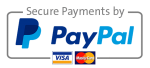 If you would prefer to mail your love offering to First Unity Church, our address is:
First Unity Church
4753 Butler Hill Road
St. Louis, Missouri 63128
Upcoming Events
Upcoming Events
MONTH OF JANUARY – KIDS and TEENS WINTER WEAR DRIVE
Bring new and gently used coats, hats, gloves, socks.
January 9 — White Stone Ceremony — 10:30 a.m. — Bring a can of soup.
January 9 — Community Service Ministry — 12 p.m.
January 11 — Book Club — 2 p.m. — First Unity
January 17 — Ladies Night Out — Bartolino's South — 5:30 p.m.
January 17 — Men's Club — Mike Duffy's — 6 p.m.
January 19 — Hospitality Ministry — 6 p.m. 
For more information, check our website at https://www.unitystl.org or call 314-845-8540.
NOTE:  ON JANUARY 9,  NO SOUPER SUNDAY LUNCHEON BUT EVERYONE IS INVITED TO BRING A CAN OF SOUP OR CHILI &/OR CRACKERS.