Please join us for First Unity Church's June 12, 2022, Sunday Service at 10:30 a.m. This week's message is from Rev. Jan Mourning and is entitled "ABSOLUTE ACCEPTANCE."
It is easy to love and accept people who seem lovable, but what about those who seem unlovable and undeserving?  Join us at our Sunday service to explore how the power of ABSOLUTE ACCEPTANCE can enrich your own life.
You can livestream the service through the following direct link: https://youtu.be/Fopi_KdJBS0
On Sunday afternoon, the link above will take you to the recording of the service. You can also watch the service from one of the links below:
Blessings, Love and Light to All!
Alan Ferber and Jody Redhage Are Our Featured Musicians on Sunday, June 12, 2022
Alan Ferber, trombone with Jody Redhage Ferber, cello
The astounding husband and wife team of trombonist Alan Ferber and cellist Jody Redhage Ferber make their First Unity debut.
Three-time Grammy-nominated trombonist, composer, and arranger Alan Ferber has been called "one of the jazz world's premier composers and arrangers for larger groups" by All About Jazz NY. Jazz Times magazine describes Ferber's compositions as "inspired and meticulous" and the L.A. Weekly deems him "one of the premier modern jazz arrangers of our time." For the last seven years, he has been recognized as one of the leading trombonists of his generation in Down Beat magazine's International Critics' Poll and Readers' Poll. Ferber was the recipient of a 2013 New Jazz Works grant from Chamber Music America, funded by the Doris Duke Foundation. Since 2011, he has been an Adjunct Professor of jazz studies at New York University's Steinhardt School.
Jody Redhage Ferber, passionate advocate of creative new music and chamber music, is "a new music dynamo…Redhage is cultivating a growing repertoire of indie art songs that breaches genre boundaries and makes for stirring listening" (MusicWorks magazine). Praised for her "exceptional technical command" (Steve Smith, Night After Night), Redhage Ferber has premiered over 100 works, including almost 30 that she has commissioned for her voice, cello, and electronics from some of today's most talented composers. An active composer herself, she writes mainly for chamber jazz ensemble Rose & the Nightingale, and co-arranges and performs new repertoire for the unique instrumentations of cello/voice, trombone, and drums/percussion with her husband, Alan Ferber, and his twin brother, drummer Mark Ferber. As a multi-style cellist, Redhage Ferber is a busy recording session player and a mainstay performer on several groundbreaking scenes, contributing to the ever-increasing 21st-century blur of musical boundary lines.
Donations
Divine Love, flowing through me, blesses and multiplies all I am, all I have, all I give, and all I receive.
We are a self-sustaining ministry, with most of our revenue coming from direct contributions. Your support is what allows us to keep providing powerful spiritual services to all who seek them.
Thank You!
If you would like to make a contribution to support First Unity Church, you may do so online by using First Unity Church's secure PayPal account or any major credit card.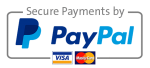 If you would prefer to mail your love offering to First Unity Church, our address is:
First Unity Church
4753 Butler Hill Road
St. Louis, Missouri 63128