Please join us for First Unity Church's May 8, 2022, Sunday Service at 10:30 a.m. This week's message is from Rev. Jan Mourning, and is entitled "Duty Calls?."
You can livestream the service through the following direct link: https://youtu.be/bQncFsdWwug
On Sunday afternoon, the link above will take you to the recording of the service. You can also watch the service from one of the links below:
Blessings, Love and Light to All!
Order of Service — May 8, 2022 
Welcome through Music — Medley: Spring by Antonio Vivaldi/Gavotte by J.S. Bach — Performed by Carol Schmidt
Welcome and Announcements
Daily Word — Hope Dodson, Prayer Chaplain
Community Song — Oh, Fill Me With Thy Presence, Lord — Led by Chuck Seger with Carol Schmidt, piano,  and Steve Schenkel, guitar
Message — Duty Calls? — Rev. Jan Mourning — There is only one Presence and one Power in the universe and at work in my life, God the Good, omnipotent.
When I Pray by Daniel Nahmod — Chuck Seger, vocals, and Steve Schenkel, guitar
Meditation and Ending Prayer
Worship through Music — All Good Gifts by Steven Schwartz — Performed by Carol Schmidt, piano, and Steve Schenkel, guitar
Blessing of the Offering — Community Song — My Soul Is Welcome Here by Daniel Nahmod — Led by Chuck Seger with Steve Schenkel, guitar
Closing — Prayer for Protection — Rev. Anne Hartupee
Musical Ending — Oh Happy Day, adapted from traditional hymn by Edward R. Hawkins — Performed by Carol Schmidt
Permission: Empower Music Rights License #UFUCM06034-17;  For licensing information: https://www.empowerma.com/musicrights
Carol Schmidt Is Our Featured Musician on Sunday, May 8, 2022
Carol Schmidt
, Adjunct Professor of Piano at Webster University, is a graduate of Webster University, having completed the MM in Jazz Studies/Piano Performance and the BM in Theory/Composition. At Webster University, she teaches classical piano and other music-related courses, and she maintains a very active life as an educator, composer and musical director. Schmidt has served as director of the Webster Jazz Singers, and as a faculty member for the International Summer Jazz Academy in Krakow, Poland. As a current faculty member of the Webster University Jazz Camp, she conducts piano master classes, performs with the Webster University Jazz faculty, and directs a six-person combo.
Donations
Divine Love, flowing through me, blesses and multiplies all I am, all I have, all I give, and all I receive.
We are a self-sustaining ministry, with most of our revenue coming from direct contributions. Your support is what allows us to keep providing powerful spiritual services to all who seek them.
Thank You!
If you would like to make a contribution to support First Unity Church, you may do so online by using First Unity Church's secure PayPal account or any major credit card.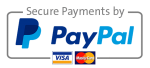 If you would prefer to mail your love offering to First Unity Church, our address is:
First Unity Church
4753 Butler Hill Road
St. Louis, Missouri 63128