Please join us for First Unity Church's November 28, 2021 Sunday Service at 10:30 a.m. This week's message is from Rev. Jan Mourning and is entitled "Journey of Faith."
You can livestream the service through the following direct link: https://youtu.be/IBmUAwtigcQ
On Sunday afternoon, the link above will take you to the recording of the service. You can also watch the service from one of the links below:
Blessings, Love and Light to All!
Order of Service — November 28, 2021
Welcome through Music — Thy Word by Amy Grant and Michael W. Smith — Performed by Kitty Moller and Vince Golomski
Announcements
Daily Word — Lance Baugh, Prayer Chaplain — Lighting of the Advent Candle
Congregational Hymn — O Come All Ye Faithful
Message- Journey of Faith — Rev. Jan Mourning
There is only one Presence and one Power in the universe and at work in my life, God the Good, omnipotent.
When I Pray- by Daniel Nahmod — Sung by Julie Goede
Meditation – Rev. Jan Mourning
Worship through Music — One Clear Voice by Marc Beeson and Gerald Martin — Performed by Kitty Moller and Vince Golomski
Blessing of Offering
Congregational Hymn — My Soul Doth Magnify the Lord
Closing — Prayer for Protection
Musical Ending — Our God is Here by Chris Muglia — Performed by Kitty Moller and Vince Golomski
Kittie Moller and Vince Golomski Are Our Featured Musicians for November 28, 2021
Kittie Moller, vocals, and Vince Golomski, piano
The husband and wife team of Kittie Moller and Vince Golomski has performed as "Fanfare" for 46 years, playing concerts across the globe. They are in constant demand for festivals, clubs, conventions, and educational events throughout the St. Louis area.
Donations
Divine Love, flowing through me, blesses and multiplies all I am, all I have, all I give, and all I receive.
We are a self-sustaining ministry, with most of our revenue coming from direct contributions. Your support is what allows us to keep providing powerful spiritual services to all who seek them.
Thank You!
If you would like to make a contribution to support First Unity Church, you may do so online by using First Unity Church's secure PayPal account or any major credit card.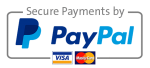 If you would prefer to mail your love offering to First Unity Church, our address is:
First Unity Church
4753 Butler Hill Road
St. Louis, Missouri 63128