Please join us for First Unity Church's October 10, 2021 Sunday Service at 10:30 a.m. This week's message is from Rev. Jan Mourning and is entitled "What's in a Name?"
You can livestream the service through the following direct link: https://youtu.be/iMf7uCrRTzo
On Sunday afternoon, the link above will take you to the recording of the service. You can also watch the service from one of the links below:
Blessings, Love and Light to All!
Order of Service — October 10, 2021
Welcome through Music — Prayer of St. Gregory by Alan Hovhaness — Performed by Mary Weber, Trumpet and Ruth Price, Piano Announcements
Daily Word — Hope Dodson, Prayer Chaplain
Congregational Hymn — God Is Love
Message — "What's in a Name?" — Rev. Jan Mourning
There is only one Presence and one Power in the universe and at work in my life, God the Good, omnipotent.
When I Pray- by Daniel Nahmod — Sung by Chuck Seger
Meditation – Rev. Jan Mourning
Worship Through Music — La Grace (from 12 Heroic Marches) by Georg Philipp Telemann — Performed by Mary Weber, Trumpet and Ruth Price, Piano
Blessing of Offering
Congregational Hymn — "I Am the Radiant Life of God"
Closing — Prayer for Protection
Musical Ending — Aria, from Sonata for Trumpet and Piano by Flor Peeters — Performed by Mary Weber, Trumpet and Ruth Price, Piano
Mary Weber and Ruth Price Are Our Featured Musicians on Sunday, October 10, 2021
Mary Weber, trumpet and Ruth Price, piano
Trumpet virtuoso Mary Weber is regularly heard with with the St. Louis Symphony, St. Louis Philharmonic, American Kantori, and the Bach Society.   Mary is actively engaged in recordings, competitions, recitals, and lectures while managing the Clarion Brass, a professional brass quintet. Ms. Weber is the trumpet instructor for Washington University.
Ruth Price, piano
Webster University faculty member Dr. Ruth Price has performed across the nation. Her playing has been described by the Boston Globe as "…never less than first class and a balm to the ears. An accomplished performer, teacher, and clinician, Dr, Price teaches piano at Webster University in Saint Louis. In addition to maintaining an active private studio, she is an avid researcher and writer on the subject of piano music, specializing in performers' analysis. Her book, Right Before Your Eyes: A Fresh Approach to Interpreting a Piano Score, was released in August 2015. Her innovative presentations on behind-the-scenes aspects of music and performance inspire teachers, students, and general audiences.  She also enjoys creating interdisciplinary arts experiences, collaborating with painters and art historians, and pairing classical music with children's books.Price holds a doctorate in piano performance from the State University of New York at Stony Brook, and a Master's degree from Indiana University.
Music at First Unity Church — October 2021
Donations
Divine Love, flowing through me, blesses and multiplies all I am, all I have, all I give, and all I receive.
We are a self-sustaining ministry, with most of our revenue coming from direct contributions. Your support is what allows us to keep providing powerful spiritual services to all who seek them.
Thank You!
If you would like to make a contribution to support First Unity Church, you may do so online by using First Unity Church's secure PayPal account or any major credit card.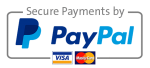 If you would prefer to mail your love offering to First Unity Church, our address is:
First Unity Church
4753 Butler Hill Road
St. Louis, Missouri 63128