Please join us for First Unity Church's October 31, 2021 Sunday Service at 10:30 a.m. This week's message is from Rev. Jan Mourning and is entitled "Be True to You."
You can livestream the service through the following direct link: https://youtu.be/n87XdyG_H5E
On Sunday afternoon, the link above will take you to the recording of the service. You can also watch the service from one of the links below:
Blessings, Love and Light to All!
Order of Service — October 31, 2021
Welcome through Music — "Little Ol' Me" — Composed and performed by Mitzi MacDonald — Accompanied by Steve Schenkel
Announcements
Daily Word — Lance Baugh, Prayer Chaplain
Congregational Hymn — "I Live in God's Way"
Message — Be the True You!! — Rev. Jan Mourning
There is only one Presence and one Power in the universe and at work in my life, God the Good, omnipotent.
When I Pray- by Daniel Nahmod — Sung by Chuck Seger
Meditation — Rev. Jan Mourning
Worship Through Music — Composed and performed by Mitzi MacDonald — Accompanied by Steve Schenkel
Blessing of Offering
Congregational Hymn — "Let's Be"
Closing — Prayer for Protection
Musical Ending — "Affirmation of Life" — Composed and performed by Mitzi MacDonald — Accompanied by Steve Schenkel
Mitzi McDonald Is Our Featured Musician for Sunday, October 31, 2021
Mitzi MacDonald, vocals and piano
Mitzi MacDonald
was born and raised on Cape Breton Island, Nova Scotia, Canada. Cape Breton is known the world-over for it's great Scottish fiddlers, and musicians of celtic based music. Mitzi started playing piano when she was eight years old, and was performing on stage by eighteen. In 1979 she took the stage with "Copperwood", a very popular showband in eastern Canada. They toured throughout Canada, and parts of the United States. They opened for some major artists, and also had a featured special on Atlantic Television. In 1985 Mitzi went solo, and headed for Nashville. She recorded two albums of her original material, that were mostly Country. "Teddybears Can't Keep Me Warm", and "Hey, It's the Big Time". She won the Blueberry Hill Songwriting Contest, in the country category, with her song, "Dangerous."
In 1991 Mitzi finally had the Nashville offer that she had pursued for so long. She was now married and living with her husband and their infant son in St. Louis, Missouri, and realized that her priorities had changed. She decided to decline the offer, for she knew her songwriting and her life were pulling her in a different direction. Mitzi performed for a number of years, all around the St. Louis area. She played piano and sang in bars, restaurants and hotel lounges. She loved the intimate relationship between herself and the audience. Always, her listeners were drawn to her original music, which was so much about life…hers and theirs. By 1995, you'd be more likely to find her singing in a church, than a bar. She recorded "A Shelter For My Soul", and then later… "Here I Am" and "Higher Ground". Both albums speak volumes about her feelings toward life, her friends, family, and her creator. Since releasing "Here I Am", Mitzi, in the past, has appeared on all the major St. Louis TV stations. Her music has also been featured on St. Louis radio stations KEZK, WIL Country, public radio KDHX and stations in Lake of the Ozarks. Mitzi still performs at numerous churches, peace events, pubs, coffee houses, outdoor concerts, and special events. She has opened for authors Alan Cohen, and Neal Donald Walsh at Westport Playhouse, and has performed at the Sheldon Concert Hall with CD release concerts.
Steve Schenkel, Guitar
Steve Schenkel is the guitarist and orchestra manager for the Fox Theater, guitarist for the Muny Opera and the St. Louis Symphony, and a freelance jazz musician. He recently retired after 37 years at Webster University, where he taught music, media, and religion and is now a professor emeritus. During his time at Webster University, Steve founded the Jazz Studies program, the Webster Jazz Concert Series, and the Jazz Studies/Music Technology program. His music is heard nationally on the PBS program "Breaking Bread," as well as by millions of visitors each year in the multimedia show under the Gateway Arch. Steve now serves as the Music Director for First Unity Church of St. Louis.
Donations
Divine Love, flowing through me, blesses and multiplies all I am, all I have, all I give, and all I receive.
We are a self-sustaining ministry, with most of our revenue coming from direct contributions. Your support is what allows us to keep providing powerful spiritual services to all who seek them.
Thank You!
If you would like to make a contribution to support First Unity Church, you may do so online by using First Unity Church's secure PayPal account or any major credit card.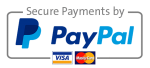 If you would prefer to mail your love offering to First Unity Church, our address is:
First Unity Church
4753 Butler Hill Road
St. Louis, Missouri 63128