Please join us for First Unity Church's September 12, 2021 Sunday Service at 10:30 a.m. This week's message is from Rev. Jan Mourning and is entitled "Say the Word!"
You can livestream the service through the following direct link: https://youtu.be/vFBOXfSYT60
On Sunday afternoon, the link above will take you to the recording of the service. You can also watch the service from one of the links below:
Blessings, Love and Light to All!
Order of Service — September 12, 2021
Welcome through Music — "Sine Nominae" — Written and performed by Salt of the Earth
Announcements
Daily Word — Mary Tumminello, Prayer Chaplain
Congregational Hymn — "Wonderful Words of Life"
Message- Say the Word! — Rev. Jan Mourning
There is only one Presence and one Power in the universe and at work in my life,
God the Good, omnipotent.
"In the Silence" — Julie Goede
Meditation – Rev. Jan Mourning
Worship Through Music — "Out to Sea" — Written and performed by Salt of the Earth
Blessing of Offering
Congregational Hymn — "I Live in God's Way"
Closing — Prayer for Protection
Musical Ending — "Part of Me That Dreams" — Written and performed by Salt of the Earth
Salt of the Earth:
Lynn Reif, guitar and vocals
Jim Hieger, guitar
Jake Brookman, cello
Salt of the Earth Are Our Featured Musicians on September 12, 2021
Salt of the Earth features original songwriting, which aims to chew on life in a heartfelt way, and spans the genres of pop, folk and blues. The group puts down rhythmic instrumental accompaniment complemented by rich melody and harmony lines.  The band has released 6 albums of their original tunes, and continues to draw new audiences in both St. Louis and throughout the Midwest region.  SOTE has made regular appearances at the Sheldon Concert Hall, farmer's markets, wineries, eateries, coffee houses, and festivals.  Their unique chemistry and authentic vibe reaches out to the listener and draws them in.  The energy created between audience and musician is electric, becoming the foundation for a genuinely organic, acoustic sound. The members are Lynne Reif on vocals and rhythm guitar, Mike Schrand on bass and vocals (unable to perform), Jake Brookman on cello, and Jim Hieger on lead acoustic guitars and banjo.
Donations
Divine Love, through me, blesses and multiplies all I am, all I have, all I give, and all I receive.
We are a self-sustaining ministry, with most of our revenue coming from direct contributions. Your support is what allows us to keep providing powerful spiritual services to all who seek them.
Thank You!
If you would like to make a contribution to support First Unity Church, you may do so online by using First Unity Church's secure PayPal account or any any major credit card.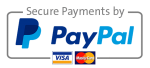 If you would prefer to mail your love offering to First Unity Church, our address is:
First Unity Church
4753 Butler Hill Road
St. Louis, Missouri 63128