Please join us for First Unity Church's September 5, 2021 Sunday Service at 10:30 a.m. This week's message is from Rev. Jan Mourning and is entitled "And So It Is!"
You can livestream the service through the following direct link: https://youtu.be/5KCvIjsHnRI
On Sunday afternoon, the link above will take you to the recording of the service. You can also watch the service from one of the links below:
Blessings, Love and Light to All!
Order of Service — September 5, 2021
Welcome through Music — "Berceuse, Op 15" by Franz Doppler with Jennifer Adams, flute and Cathy Benton, piano
Announcements
Daily Word — Lynn Mark, Prayer Chaplain
Congregational Hymn — "Sweet Hour of Prayer"
Message — And So It Is! — Rev. Jan Mourning
There is only one Presence and one Power in the universe and at work in my life, God the Good, omnipotent.
"In the Silence" — Julie Goede
Meditation – Rev. Jan Mourning
Worship Through Music — "Madrigal" by Philippe Gaubert with Jennifer Adams, flute and Cathy Benton, piano
Blessing of Offering
Congregational Hymn — "Oneness" p.211
Closing — Prayer for Protection
Musical Ending — "This Little Light of Mine" — Traditional Spiritual arranged by Joel Raney with Jennifer Adams, flute and Cathy Benton, piano
Jennifer Adams and Dr. Cathy Benton Are Our Featured Musicians on September 5, 2021
Jennifer Adams – Flute – With Cathy Benton – Piano
Jennifer Adams received her BM at the New England Conservatory of Music and her MM at the St. Louis Conservatory of Music. You can see her perform with The Metropolitan Orchestra of St. Louis and with the FOX Theatre Orchestra. Along with her chamber music engagements with Synergies (flute and string trio), Metro Winds (woodwind quintet), Clover Isle (flute, violin and piano), Trio Angelique (flute, cello and piano) and Gatewood (flute, clarinet and piano), Jennifer teaches private lessons in her home.
Dr. Cathy Benton
Cathy Benton serves as Professor of Music and Director of the MBU Ringers. Dr. Benton has a Bachelor of Music Education degree from Murray State University, a Master of Music degree in Piano Performance from Webster University, and the Doctor of Musical Arts degree in piano performance from UMKC. Dr. Benton performs as a soloist and accompanist on the piano, organ and harpsichord and has been an adjudicator and clinician for numerous keyboard festivals and workshops. She is currently the choir accompanist/handbell director at Central Presbyterian Church and the Interim Director of the Gateway Ringers. Dr. Benton was honored for her achievements in teaching by being included in several editions of Who's Who Among America's Teachers. She was also awarded the Emerson Excellence in Teaching Award. Dr. Benton is a past president of the St. Louis Area Music Teachers Association and the Missouri Music Teachers Association. She is currently serving as Chair of the St. Louis Handbell Association of Greater St. Louis.
Donations
Divine Love, through me, blesses and multiplies all I am, all I have, all I give, and all I receive.
We are a self-sustaining ministry, with most of our revenue coming from direct contributions. Your support is what allows us to keep providing powerful spiritual services to all who seek them.
Thank You!
If you would like to make a contribution to support First Unity Church, you may do so online by using First Unity Church's secure PayPal account or any any major credit card.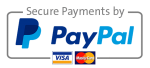 If you would prefer to mail your love offering to First Unity Church, our address is:
First Unity Church
4753 Butler Hill Road
St. Louis, Missouri 63128