Please join us for First Unity Church's August 29, 2021 Sunday Service at 10:30 a.m. This week's message is from Rev. Jan Mourning and is entitled "Now I See."
You can livestream the service through the following direct link: https://youtu.be/PklZ2YQLm1Q
On Sunday afternoon, the link above will take you to the recording of the service. You can also watch the service from one of the links below:
Blessings, Love and Light to All!
Order of Service — August 29, 2021
Welcome through Music — "I'll Have a New Life" — Ron Bryant, Old Time Gospel Pianist
Announcements
Daily Word — Mary Tumminello, Prayer Chaplain
Congregational Hymn — "Open My Eyes, That I May See"
Message — Now I See — Rev. Jan Mourning
There is only one Presence and one Power in the universe and at work in my life, God the Good, omnipotent.
"In the Silence"-Anne Hartupee
Meditation — Rev. Jan Mourning
Worship Through Music — "I'll Live in Glory" — Ron Bryant, pianist
Blessing of Offering
Congregational Hymn — "A Vision"
Closing — Prayer for Protection
Musical Ending — "On the Jericho Road" — Ron Bryant, pianist
Ron Bryant Is Our Featured Musician on Sunday, August 29, 2021
Ron Bryant is a very active member of the St. Louis musical community.   With a career spanning 40 years Ron is heard regularly in clubs and concert venues throughout the St. Louis area and in concert with some of the finest vocalists in the area. Ron has appeared on stage at Powell Symphony Hall with members of the St. Louis Symphony Orchestra, at the Blanche Touhill Performing Arts Center, the Sheldon Concert Hall and the Fabulous Fox Theater.
Some of his career highlights include working as an audition pianist for DreamWorks Studios on the motion picture Dream Girls, and serving as a member of the Collaborative Piano Faculty of Webster University for 12 years.  Ron also served as the Musical Director for Cabaret St Louis.
Ron has a B.M. and an M.M. in Jazz Piano from Webster University and was a student of Carolbeth True.
Donations
Divine Love, through me, blesses and multiplies all I am, all I have, all I give, and all I receive.
We are a self-sustaining ministry, with most of our revenue coming from direct contributions. Your support is what allows us to keep providing powerful spiritual services to all who seek them.
Thank You!
If you would like to make a contribution to support First Unity Church, you may do so online by using First Unity Church's secure PayPal account or any any major credit card.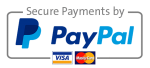 If you would prefer to mail your love offering to First Unity Church, our address is:
First Unity Church
4753 Butler Hill Road
St. Louis, Missouri 63128