Please join us for First Unity Church's August 28, 2022, Sunday Service at 10:30 a.m. This week's message is from Rev. Anne Hartupee and is entitled The Adventure of Life!
Nobody needs to tell us how to worry, do they? It comes naturally to us and can often paralyze us. Join us this week to discover the key to overcoming worry and fear and embracing THE ADVENTURE OF LIFE!
You can livestream the service through the following direct link: https://youtu.be/ulaGxKRe5OM
On Sunday afternoon, the link above will take you to the recording of the service. You can also watch the service from one of the links below:
Blessings, Love and Light to All!
Joanna Serenko and Tyler Dale Are Our Featured Musical Guests on Sunday, August 28, 2022
Joanna Serenko, vocals and Tyler Dale, guitar
Originally from Cleveland and a Saint Louisan since 2010, 19-year-old Joanna Serenko has been exploring her outlets for pursuing her passion from a young age. She has been involved in JazzU., Sofar Sounds performances, won first place in St. Louis Teen Talent Competition, and in February, 2020, she wowed all four judges during the season premiere of NBC's "The Voice." About her experience singing on national television, Joanna says, "This show has given me a whole new confidence. It's taught me that I could make it in the music industry. I would love to get a scholarship to study music. My opportunities for education are still something I'm working through. Everyone's path is different, but no matter where I end up, I'm always going to be in music." Her most recent release, "Best of Me," is available on all major streaming services.
Guitarist Tyler Dale is a graduate of Southern Illinois at Edwardsville. His most recent recording, "Last Goodbye," is available on all major streaming services.
Donations
Divine Love, flowing through me, blesses and multiplies all I am, all I have, all I give, and all I receive.
We are a self-sustaining ministry, with most of our revenue coming from direct contributions. Your support is what allows us to keep providing powerful spiritual services to all who seek them.
Thank You!
If you would like to make a contribution to support First Unity Church, you may do so online by using First Unity Church's secure PayPal account or any major credit card.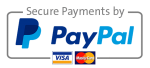 If you would prefer to mail your love offering to First Unity Church, our address is:
First Unity Church
4753 Butler Hill Road
St. Louis, Missouri 63128