You can watch a recording of First Unity Church's July 4, 2021 Sunday Service at the link below. This week's message is from Anne Hartupee, Licensed Unity Teacher and is entitled "Be of One Mind." 
Order of Service — July 4, 2021
Welcome Through Music— Carolbeth True and Steve Schenkel
Welcome and Announcements — Rev. Jan Mourning
Congregational Song/Hymn — "Work Wonders from Within" # 125
Daily Word — Hope Dodson
Message – "Be of One Mind" — Anne Hartupee, Licensed Unity Teacher
Affirmation — There is only one Presence and one Power in the universe and at work in my life, God the Good, omnipotent.
"In the Silence"—Julie Goede
Meditation — Anne Hartupee, Licensed Unity Teacher
Worship Through Music— Carolbeth True and Steve Schenkel
Blessing of Offering
Congregational Song/Hymn — "When You Rule Your Mind" # 337
Closing — Rev. Jan Mourning
Musical Ending — Carolbeth True and Steve Schenkel
Prayer for Protection
Carolbeth True and Steve Schenkel Are Featured Musicians on Sunday, July 4, 2021
Carolbeth True is perhaps the most significant St. Louis jazz pianist of the past 30 years. She is well-known in the St. Louis area as a performer and music educator.
She is adjunct music faculty at Webster University and also has an extensive private piano studio. Carolbeth performs with Two Times True with her son Dave on drums; the Carolbeth Trio; the Oikos Ensemble; Wind of the Spirit Praise Band, and is an original cast member of "The Jazz Story", the first educational program presented by The Sheldon. Her trio enjoyed extended runs at both the Adam's Mark Hotel and Jazz at the Bistro. She has been the pianist with Variety Children's Theatre for nine years, and the All-State Vocal Jazz Ensemble for seven years.
Her awards include "Excellence in the Arts" from the Arts and Education Council; Riverfront Times and St. Louis Magazine Best Jazz Artist among others. Carolbeth is heard on many CDs, most recently "True Christmas" with Two Times True.
Steve Schenkel will be playing bass with Carolbeth True on Sunday, July 4, 2021. Steve is the guitarist and orchestra manager for the Fox Theater, guitarist for the Muny Opera and the St. Louis Symphony, and a freelance jazz musician. He recently retired after 37 years at Webster University, where he founded the Jazz Studies program, the Webster Jazz Concert Series, and the Jazz Studies/Music Technology program. Steve has a Ph.D. in Music from Washington University and an M.A, in Religious Studies from Webster University. He serves as Music Director of First Unity Church of St. Louis.
See Music at First Unity Church — July 2021 for the month's complete music schedule.
If you would like to make a contribution to support First Unity Church, you may do so online by using First Unity Church's secure PayPal account or any any major credit card.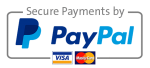 If you would prefer to mail your love offering to First Unity Church, our address is:
First Unity Church
4753 Butler Hill Road
St. Louis, Missouri 63128