Please join us for First Unity Church's September 4, 2022, Sunday Service at 10:30 a.m. This week's message is from Rev. Anne Hartupee and is entitled Looks Can Be Deceiving.
With injustices and crises in every part of the world, many of us are asking questions about good and evil such as "Where do the weeds come from? How can people be so unkind, so malicious, so uncaring?" Join us this week to explore how Looks Can Be Deceiving.
You can livestream the service through the following direct link: https://youtu.be/4vBm1dw2e80
On Sunday afternoon, the link above will take you to the recording of the service. You can also watch the service from one of the links below:
Blessings, Love and Light to All!
Kim Fuller and Carolbeth True Are Our Featured Musical Guests on Sunday, September 4, 2022
Kim Fuller has been performing for decades in the St. Louis area. She began singing at age 5 in the Angel Choir at church. Over the years she has sung a variety of music genres. She has served as an opening act for the Jazz Crusaders, Randy Lewis, Pieces of a Dream, The Neville Brothers and countless others. She is a member of 'The Jazz Story', a group that promotes Jazz Education to grades K thru 12. Kim is also a member of Oikos, a Jazz group that uses jazz as a catalyst to promote the gospel. She frequently performs around the St. Louis area with a plethora of talented musicians.
Carolbeth True is perhaps the most significant St. Louis jazz pianist of the past 30years. She is well-known in the St. Louis area as a performer and music educator. Carolbeth performs with Two Times True with her son Dave on drums; the Carolbeth Trio; the Oikos Ensemble; Wind of the Spirit Praise Band, and is an original cast member of "The Jazz Story", the first educational program presented by The Sheldon. She has been the pianist with Variety Children's Theatre for nine years, and the All-State Vocal Jazz Ensemble for seven years.
Donations
Divine Love, flowing through me, blesses and multiplies all I am, all I have, all I give, and all I receive.
We are a self-sustaining ministry, with most of our revenue coming from direct contributions. Your support is what allows us to keep providing powerful spiritual services to all who seek them.
Thank You!
If you would like to make a contribution to support First Unity Church, you may do so online by using First Unity Church's secure PayPal account or any major credit card.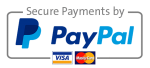 If you would prefer to mail your love offering to First Unity Church, our address is:
First Unity Church
4753 Butler Hill Road
St. Louis, Missouri 63128