Join us for First Unity's special Sunday service music for the month of April 2022, featuring performances by leading members of the St. Louis musical community. April's schedule is as follows:
Sunday, April 3, 2022
Norah Wolters, vocals with Joe Neske, piano
Norah Wolters, 12 years old, comes to us from Jefferson City, MO. She is an active musical theater performer, with a variety of significant roles already on her resume, including the leads in Matilda and Annie. Miss Wolters is the great-niece of our own Jane and Eric Vondruska.
During his 20+ years as a St. Louis musician, Joe Neske has performed at the Fox, the Rep, the SLSO, the Muny (where he has participated in over 70 productions), and numerous other theatrical and educational venues.
Joe also served as an adjunct professor at Webster University for 19 years, where he accompanied choirs and vocalists, taught classes in counterpoint, choral arranging, and music aesthetics, directed the New Music Ensemble, and provided individual instruction in solo and collaborative piano.
Sunday, April 10, 2022
Robert Nelson, vocals with Eric Slaughter, guitar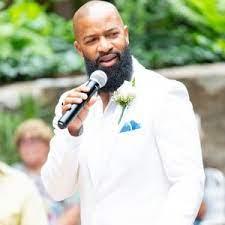 Robert Nelson is one of St. Louis' busiest and most popular jazz singers. He is an extraordinary artist whose golden voice is a unique blend of standard jazz tones similar to Joe Williams and Johnny Hartman. Mr. Nelson writes, records, and performs music, and works as a consultant for the Heal the Arts Jazz Initiative.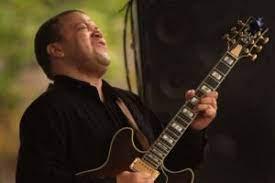 Eric Slaughter is one of the nation's finest jazz guitarists. He has worked with everyone from David Sanborn, Houston Person, and Donald Harrison to St. Louis legends Oliver Sain and Willie Akins.
Sunday, April 17, 2022
Terri Langerak is a renowned harpist and recording artist in the St. Louis area. Ms. Langerak serves on the faculty of the University of Missouri St. Louis and Maryville University.
Terri says, "I play all of the music that you would expect from a harpist: classical, ethereal and new agey styles. But I am best known for playing classic rock and jazz, and my original compositions, with influences of jazz, blues, rock, new age, and folk."
Sunday, April 24, 2022
Deborah Sharn, vocals with Steve Schenkel, guitar
Deborah Sharn has been singing in St. Louis for many years and is a guest vocalist at various places of worship each Sunday. She is also an actress who has worked with the Black Rep, New Line Theatre, The New Jewish Theatre, and the Mustard Seed Theatre. Winner of two JUDY Awards, Deborah has performed her cabaret show, "An Evening With Deborah Sharn," several times at the Kranzberg Art Center to sold out audiences.  By day Deborah is the Company Manager for The Repertory Theatre of St. Louis.
Steve Schenkel is the guitarist and orchestra manager for the Fox Theater, guitarist for the Muny Opera and the St. Louis Symphony, and a freelance jazz musician. Steve has a Ph.D in Music from Washington University and a Masters Degree in Religious Studies from Webster University where he has served as an Adjunct Professor of Religious Studies for 16 years. He recently retired after 37 years at Webster University, where he founded the Jazz Studies program, the Webster Jazz Concert Series, and the Jazz Studies/Music Technology program. He taught music, media, and religion since 1980 and is now a professor emeritus.  His music is heard nationally on the PBS program "Breaking Bread," as well as by millions of visitors each year in the multimedia show under the Gateway Arch.  Steve now serves as the Music Director for First Unity Church of St. Louis.