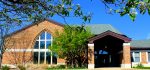 Join us for First Unity's special Sunday service music for the month of February, 2022, featuring performances by leading members of the St. Louis musical community. February's schedule is as follows:
February 6, 2022
Danny Dumaine — Piano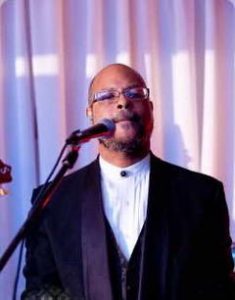 Danny DuMaine is Minister of Music at St. Alphonsus "Rock" Church in St. Louis. Mr. DuMaine is a choir director, composer, and pianist. He is also the music director of the remarkable St. Louis band "Boom" which has entertained audiences around the country for almost 30 years.
February 13, 2022
Jeffrey Carter, Baritone with Carolbeth True, Piano
Dr. Jeffrey Carter just completed 13 years as chair of the Webster University Department of Music. His performance experience and training ranges through nearly 1000 years of the Western musical tradition, with performing and educational endeavors taking him to the continents of Asia, South America, and Europe, in addition to the continental United States.
Carolbeth True is perhaps the most significant St. Louis jazz pianist of the past 30 years. Ms. True was cited by the Arts and Education Council for "Excellence In The Arts."
February 20, 2022
Eric Slaughter, Guitar with Ben Wheeler, Bass
Eric Slaughter is a prolific and eclectic performer who grew up in a musical family in St. Louis and honed his skills at the Berklee College of Music in Boston. He has since toured around the country with a variety of Jazz and Blues acts. Mr. Slaughter is the most in-demand jazz guitarist in St. Louis.
Bassist Ben Wheeler is a Kranzberg Foundation Music Artist in Residence. In addition to his busy performing schedule, Wheeler teaches at St. Louis Community College, Webster University, Washington University, and Jefferson College.
February 27, 2022
Karen Fulks, Vocals with Ron Bryant, Piano
Singer and actress Karen Fulks is a St. Louis mainstay in the jazz, gospel, and musical theater fields. She was the winner of the Arts For Life "Best Performance" Award for her work in the musical "Hairspray."
Ron Bryant is a very active member of the St. Louis musical community.   With a career spanning 40 years Ron is heard regularly in clubs and concert venues throughout the St. Louis area and in concert with some of the finest vocalists in the area.
Ron has appeared on stage at Powell Symphony Hall with members of the St. Louis Symphony Orchestra, at the Blanche Touhill Performing Arts Center, the Sheldon Concert Hall and the Fabulous Fox Theater.