Join us for First Unity's special Sunday service music for the month of November, 2021, featuring performances by leading members of the St. Louis musical community. November's schedule is as follows:
November 7, 2021
Robert Nelson, vocals, and Eric Slaughter, jazz guitar
Robert Nelson, vocals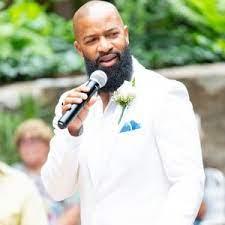 Robert Nelson is one of St. Louis' busiest and most popular jazz singers. He is an extraordinary artist whose golden voice is a unique blend of standard jazz tones similar to Joe Williams and Johnny Hartman. Mr. Nelson writes, records, and performs music, and works as a consultant for the Heal the Arts Jazz Initiative.
Eric Slaughter, jazz guitar
Eric Slaughter is one of the nation's finest jazz guitarists. He has worked with everyone from David Sanborn, Houston Person, and Donald Harrison to St. Louis legends Oliver Sain and Willie Akins.
November 14, 2021
Kirk Hanser, classical guitar
Kirk Hanser is a stunning guitar virtuoso. Mr. Hanser has appeared throughout America and Europe as a soloist and ensemble member. Since 2002 he has directed the Mid-America Guitar Camp for young guitarists from around the U.S.
November 21, 2021
Tim Mead, vocals and guitar
Guitarist and singer Tim Mead is one of St. Louis' most active New Thought musicians. He regularly appears at Harmony Fellowship, The Mindful Spiritual Center, and Unity Church of Peace (aka Unity St. Louis – South).
November 24, 2021 (Thanksgiving Eve special service)
Brian Clarke — Vocals and Guitar
Brian Clarke is perhaps the most beloved New Thought musician in St. Louis. He is most recently the recipient of the St. Louis Magazine "A-List" Award as Best Vocalist and Best Musician.
November 28, 2021
Kittie Moller, vocals, and Vince Golomski, piano
The husband and wife team of Kittie Moller and Vince Golomski has performed as "Fanfare" for 46 years, playing concerts across the globe. They are in constant demand for festivals, clubs, conventions, and educational events throughout the St. Louis area.