Join us for First Unity's special Sunday service music for the month of October 2021, featuring performances by leading members of the St. Louis musical community. October's schedule is as follows:
October 3, 2021
Scott Alberici, jazz clarinet with Steve Schenkel , guitar
Scott Alberici, jazz clarinet
Scott Alberici is one of America's finest clarinet virtuosos. Known for his superbly rich and warm tone, lyrical phrasing, and command of the American songbook, Mr. Alberici has developed a personal style that is instantly recognizable. His rare ability to capture the moment with subtlety of expression mixed with brilliant and melodic improvisations will keep the listener on the edge of their seat from the drop of the downbeat to the end of the performance.
Steve Schenkel , guitar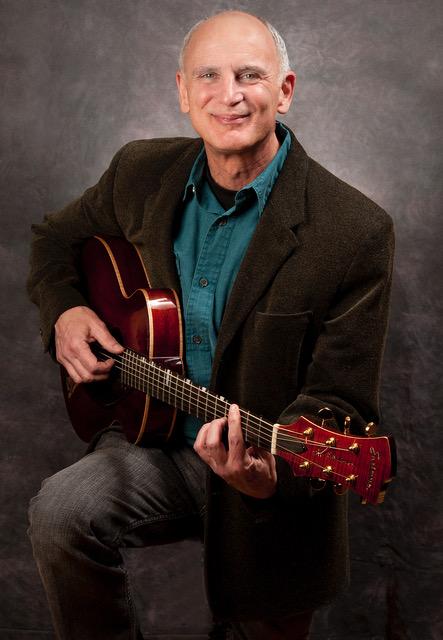 Steve Schenkel is the guitarist and orchestra manager for the Fox Theater, guitarist for the Muny Opera and the St. Louis Symphony, and a freelance jazz musician. He recently retired after 37 years at Webster University, where he founded the Jazz Studies program, the Webster Jazz Concert Series, and the Jazz Studies/Music Technology program. Steve serves as the Music Director of First Unity Church of St. Louis.
October 10, 2021
Mary Weber, trumpet and Ruth Price, piano
Trumpet virtuoso Mary Weber is regularly heard with with the St. Louis Symphony, St. Louis Philharmonic, American Kantori, and the Bach Society.   Mary is actively engaged in recordings, competitions, recitals, and lectures while managing the Clarion Brass, a professional brass quintet. Ms. Weber is the trumpet instructor for Washington University.
Ruth Price, piano
Webster University faculty member
Dr. Ruth Price
has performed across the nation. Her playing has been described by the Boston Globe as "…never less than first class and a balm to the ears."
October 17
Hannah Frey, violin and Joe Neske, piano
Hannah Frey
Violinist
Hannah Frey
, originally from Clinton, South Carolina, received both her Bachelor and Master of Music degrees in Violin Performance from the Cleveland Institute of Music, where she studied with Linda Cerone and William Preucil.
Hannah is an active chamber and orchestral musician. She is currently concertmaster of the Winter Opera St. Louis Orchestra, first violinist of the Perseid Quartet, and recently was a featured soloist with the Metropolitan Orchestra of St. Louis. She plays regularly with the Union Avenue Opera Orchestra, with visiting shows at the Fox Theatre, the St. Louis Repertory Theatre, and with the experimental folk group Third Millenium World's Fair. She has performed with many other groups in the area including the St. Louis Symphony, the Muny Orchestra, and Chamber Project St. Louis.
In addition to her position at Washington University, Hannah is on the faculty at Lindenwood University as the Violin and Viola Professor and the String Ensemble Director. She also has a large private studio at her home, teaching students of all ages.
Joe Neske, piano
During his 20+ years as a St. Louis musician, Joe Neske has performed at the Fox, the Rep, the SLSO, the Muny (where he has participated in over 70 productions), and numerous other theatrical and educational venues.
Joe also served as an adjunct professor at Webster University for 19 years, where he accompanied choirs and vocalists, taught classes in counterpoint, choral arranging, and music aesthetics, directed the New Music Ensemble, and provided individual instruction in solo and collaborative piano.
He is a member of Musicians' Local 2-197.
October 24, 2021
Merry Keller, vocals and piano
Mary Keller
brings a professional choral background and extensive performing experience to her singing and teaching career. With a double major in voice and piano, Merry received a B.S. Music degree from West Chester University, School of Music in Pennsylvania. She continued with graduate studies in vocal performance, working with Stella Conway, professor of voice at West Chester. Merry continued her vocal studies with Chris Armistead at Washington University in St. Louis, and has collaborated with local pianists Neal Richardson, Ron Bryant, and Martha Shaffer.
Merry has been active in St. Louis' cabaret scene, presenting a holiday show at Gaslight Theater in December 2008, and premiered her original show, Love in Four Seasons, at The Sheldon Concert Hall in October, 2009. A Love in Four Seasons CD has been released that includes twelve numbers from the show. Other solo shows include Songs of the Silver Screen at The Sheldon and Wade In the Water at The Chapel in St. Louis.
October 31, 2021
Mitzi MacDonald, vocals and piano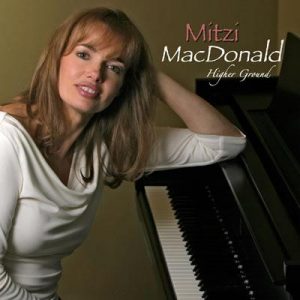 Pianist and vocalist
Mitzi MacDonald
performs at numerous churches, peace events, pubs, coffee houses, outdoor concerts, and special events. She has opened for authors Alan Cohen and Neal Donald Walsh at Westport Playhouse and has performed at The Sheldon Concert Hall with CD release concerts.