The First Unity Board of Trustees is composed of the senior minister and six other trustees. Members of the Board of Trustees, effective 2022, are as follows: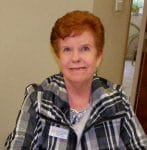 Mary Tumminello, President
Mary Tumminello joined the board in 2019.  She also served on the board in the early 2000's as treasurer.  Mary has represented the Chaplain program for 9 years, is an assistant  leader in the Welcoming Ministry and takes great pleasure in coordinating Ladies Night Out.
Mary came to First Unity Church  in 1996  and knew at the very first lesson she had found her church home. She owned and assisted in the family business of Lucia's Pizza Co. for 20 years. She has two sons and 9 grandchildren, which include a set of triplets.
Hope Dodson, Treasurer
Hope Dodson started in Unity in 1982 and attended Unity of Nashville in Tennessee. After moving to St. Louis, she began attending First Unity Church in 1998 and was active as a Youth Ed teacher for several years. She is a Prayer Chaplain and is currently on the path to become a Licensed Unity Teacher (LUT).
Hope rehabbed houses for 15 years, which helped when it came time to renovate and rent the manse.
Hope loves the Unity message and practices. She thinks people are hungry for what we have to offer and visualizes them being drawn to Unity and other New Thought communities to uplift their lives and the world around them.
Patricia Riess, Secretary
Patricia's desire to serve on First Unity Board of Trustees spoke to her from the heart, and she didn't think twice. She is currently serving on the Welcoming Ministry, Co-chairing the Promotion Ministry, and has been the Editor of First Unity's newsletter for three years.
Patricia is married with two daughters and two grandchildren, all living in Arizona. She has served as a national and corporate trainer for most of her career, honing her skills in communication, writing, photography, and design.
Patricia plans to make a difference in our church by bringing her skill and talent forward, helping to make our church's prosperity a reality.
Betty Jean Kofron, Trustee
Betty serves on the Board of Trustees because she believes in the Unity principles and is excited about the future of the Church, especially the Youth Ed Teenage program.
Working with children and young adults has always been an important part of her life. She enjoyed a 35 year career as Owner and Director of the Betty Jean Dance Studio teaching the art of dance. She started a new chapter in her life by becoming a licensed Real Estate agent.
Both careers have been most fulfilling, but Betty Jean's greatest joy in life is being of service. It is her pleasure and honor to serve on the Board of First Unity Church of St. Louis.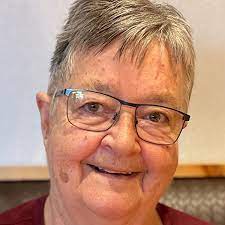 Lynn Mark, Trustee
Lynn Mark has been a member of Unity since 2010 when she attended and then joined Unity of Naples, Florida. She has previously served on two church boards, including Unity of Naples. These days she is a Prayer Chaplain and loves this way of serving the church. She is a retired nurse and, as the author of two books, very much enjoys retirement writing. She volunteers as an immigration specialist two days a week. She is a mom of two adult children and is graced with two adorable grandsons. Lynn says, "Serving on the Board at First Unity is an honor!"
First Unity Church of St. Louis Board of Trustees
The First Unity Church of St. Louis Board of Trustees is united in its love of our spiritual home and the practices and principles of Unity. Its purpose is to establish policies that further the harmonious functioning of our church, oversee the financial assets, practices, and procedures of our organization, and endeavor to establish and expand a positive and loving faith-based center of consciousness for First Unity. As stated in the bylaws of First Unity, the first duty and responsibility of the First Unity Board of Trustees is to:
Uphold the spiritual purpose of the First Unity ministry.
Other duties and responsibilities of the Board include:
Uphold the highest best interests of the membership in conducting the business of this ministry;
Be conversant with the bylaws and establish policy for the operation of this ministry;
Be faithful in attendance at services as well as Board and membership meetings of this ministry;
Determine the business needs of this ministry and authorize payment of funds for those purposes;
Administer the real and personal property of this ministry;