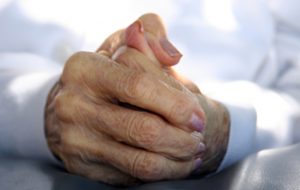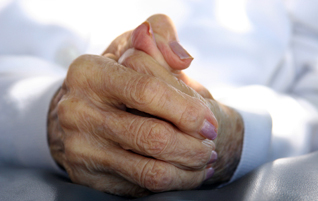 Prayer is considered the cornerstone here at First Unity Church. Charles Fillmore, the co-founder of Unity, describes prayer in The Revealing Word as "communion between God and man." He further says that it is the language of spirituality."
Prayer is the connection we make with God, whether we are sitting quietly in meditation or speaking an earnest prayer in the middle of the night.
Our Own Individual Relationship with God
There is no right or wrong way to pray: We each have our own individual relationship with God, and we connect in ways that seem natural and satisfying to us. Some people talk to God throughout the day, as one would a constant companion, and others set aside a designated time for prayer. Still others use nature to recognize and feel the oneness of creation.
Prayer Support at First Unity
We at First Unity Church want to support you on your spiritual path. We offer prayer with our Prayer Chaplains before and after Sunday services and a prayer circle. Silent Unity is available at all times.
Prayer Chaplains
We have trained Prayer Chaplains who would love to pray with you! A Prayer Chaplain is always available before and after each Sunday service. Look for the Prayer Chaplain badges to identify Prayer Chaplains. See Prayer Chaplain Program for details.
Prayer Circle
We have a prayer circle that prays for your request for 30 days. The prayer team prays for you and sends your prayer requests to Silent Unity at Unity Village, where they also pray for you for 30 days. To make a prayer request, call the church office at 314-845-8540 or make an online request now. This team has a powerful prayer consciousness, and your prayer and request are kept in complete confidence.
Invocation by Charles Fillmore, co-founder of the Unity Movement
I am now in the presence of pure Being, and immersed in the Holy Spirit of life, love, and wisdom. I acknowledge Thy presence and Thy power O blessed Spirit, and from Thy pure substance of love bring into manifestation my world according to Thy perfect law.
---
If you would like immediate prayer support, we encourage you to call Silent Unity at 1-800-NOW-PRAY (669-7729) or 01-816-969-2000 for international callers. Your call will be answered by a live prayer chaplain who will receive your request and pray with you over the phone. The Silent Unity Prayer Chapel, located at Unity Village just outside Kansas City, Missouri, has a rotating staff of volunteers maintaining a constant prayer vigil over all received prayers – 24 hours a day, 7 days a week. Silent Unity also offers monthly online prayers on its Silent Unity Prayer Services page.