Samuel Huddleston, vocals, and Steve Schenkel, guitar
The Man – The Music
In his show, Samuel Huddleston presents a decades-spanning collection of some of the best Jazz and R&B songs ever by Stevie Wonder, Marvin Gaye, Al Jarreau and many others. Samuel weaves a tapestry of music sure to engage your heart and tickle your ear.
Samuel was Guest Artist on TBN 2006 and 2008; Featured Male Vocalist 2008 31tenMagazine.com with two songs in the top ten simultaneously "God Has Smiled on Me" and "Made A Way"; 2008 Newsome Award Nominee for Male Vocalist of the year for "God Has Smiled on Me"; Ranked amongst the top 5 vocalists in the World for Singer Universe April 2009 for "God Has Smiled on Me" 2009 Just Plain Folk Music Award Nominee in the Urban Gospel Category for "Nobody but Jesus", all from his music project entitled "Don't Worry".
---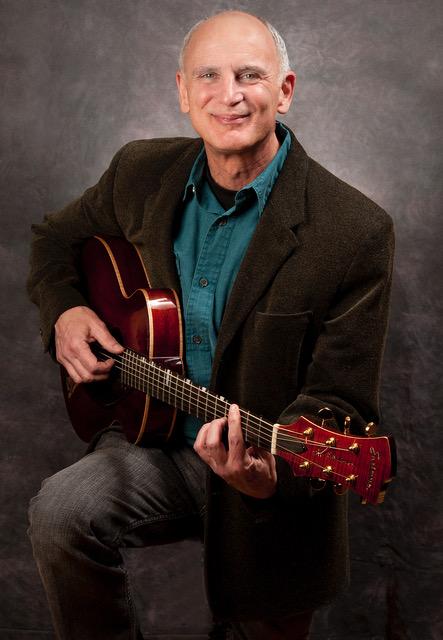 Steve Schenkel is the guitarist and orchestra manager for the Fox Theater, guitarist for the Muny Opera and the St. Louis Symphony, and a freelance jazz musician. He recently retired after 37 years at Webster University, where he founded the Jazz Studies program, the Webster Jazz Concert Series, and the Jazz Studies/Music Technology program.  His music is heard nationally on the PBS program "Breaking Bread," as well as by millions of visitors each year in the multimedia show under the Gateway Arch.   Steve works at The Fox Theater as Orchestra Manager and plays for the Muny.  He has also played for the Opera Theater of St. Louis and worked with The Rep and St. Louis Symphony.  This puts him in touch with hundreds of area vocalists and musicians in the St. Louis area. Steve serves as the Music Director of First Unity Church of St. Louis.